In addition to on-location and lifestyle shooting, in 2014 I excitedly added studio photography to the list of services I offer! My studio space is a short drive north of Manhattan and has become a warm haven in the colder months for capturing little ones away from the harsh Kansas winters.  In addition to giving us some a comfortable spot to shoot during inclement weather, this space also accommodates my studio newborn sessions year-round with a few maternity, milestone and even head shot sessions peppered in when a studio look is requested.
Like my pricing, I am a huge fan of simplicity when it comes to all my sessions and my studio work is no different.  I would describe my style as clean, organic and fun – putting the focus directly on your baby or child (or belly!) in a way that is simple, beautiful and real.  I offer a healthy variety of backdrops, simple props and even a handful of accessories that can suit various ages and purposes.
Please note – Since the majority of my setups are meant for little ones or individuals I do not offer family sessions in studio at this time. I also find that very active toddlers are best photographed outdoors and will only book these sessions in studio on a case-by-case basis. If you have a special circumstance and are in need of either of these during the cold months, please contact me and we will discuss details!
Now for a peek inside my little studio corner! Much like our actual home, it seems to always be undergoing some improvement or another.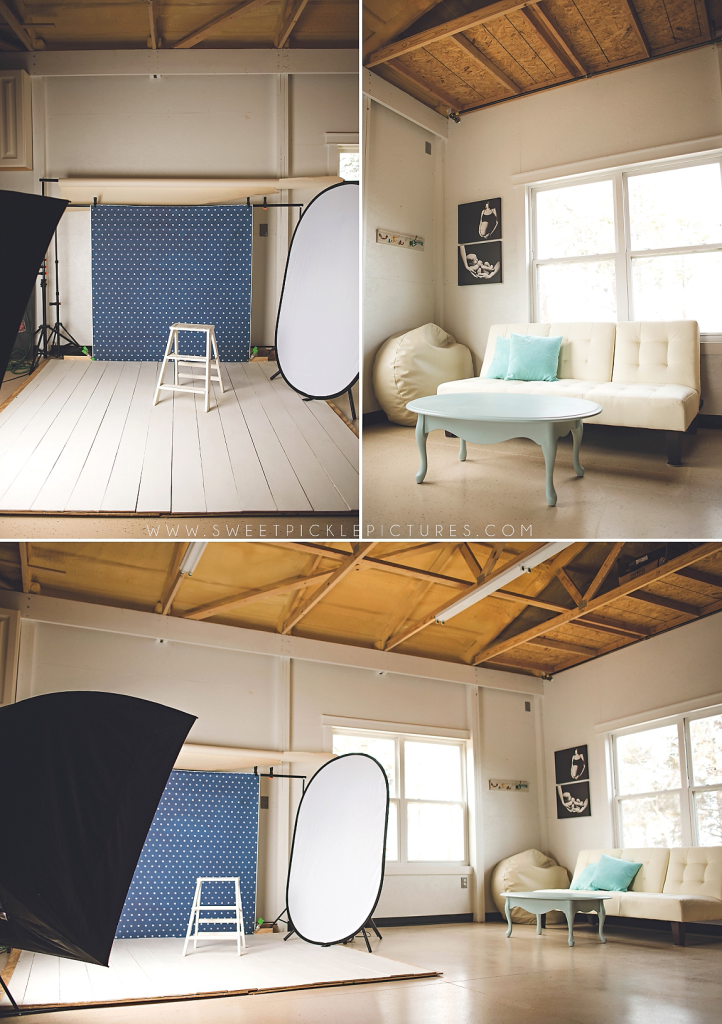 Below you can find some of my current backdrop selections for babies and toddlers 3 months and older.  I am more than happy to customize a setup around your ideas or outfits if needed or you are welcome to do the choosing yourself!  If you see something you think would be a great fit, drop me a line and we can get to work planning a session for you.
Take a look through some of my studio milestone work by clicking here.